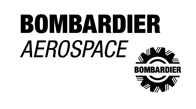 Bombardier Aerospace has finalized their CSeries production plans and will begin construction of a new final assembly center able to build 100 of the aircraft type per year from a single production line. The layout of this line will be seven positions on a partially pulsed assembly line.
Final assembly of the first complete static-test airframe is scheduled for September 2012, followed immediately afterwards by assembly of the first flight test airframe known in the program as FTV-1.
Four test aircraft will be produced at one-month intervals after that milestone, with the first production aircraft scheduled for delivery within one year of the first flight of the FTV-1 aircraft. Line output is designed to be able to ramp up quickly after entry into service of the CS100, with all 138 CSeries jets currently on order delivered within three years. Bombardier plans for the line to increase production to 100 aircraft a year and then, if orders are received,  the company plans to open a second parallel line to bring production of the CSeries to 200 aircraft per year.