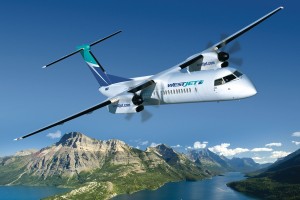 Bombardier announced on June 15, 2015 that WestJet Encore signed a firm order for five Q400 aircraft.
The airline also signed a firm order for one Q400 aircraft in March 2015. These orders are conversions of options previously booked by the carrier's parent company WestJet.
Later this month, WestJet Encore will take delivery of the 500th Bombardier Q400 aircraft.