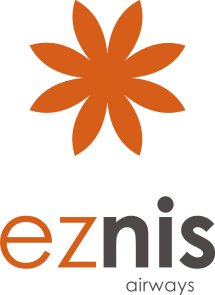 Eznis Airways has acquired a previously owned Bombardier DHC-8Q-400 aircraft and has begun domestic service with the type. The aircraft was leased through Nordic Aviation Capital who obtained the aircraft from Air Nippon Network of Japan who had operated the aircraft since delivery from Bombardier.
The Q400 has been certified for gravel runway operations, which predominate in rural Mongolia. The airline plans to fly mining charters in the region with the aircraft.
The airline plans for a further two Q400s to be added to its fleet in the near future.
Bombardier has booked firm orders for 460 DHC-8Q-400 and Q400 NextGen aircraft, and the type is in service with more than 40 operators in 33 countries on six continents.
Q400s have transported more than 243 million passengers and have logged more than 3.7 million flight hours and over 4.0 million take-offs and landings through the program's history.
The aircraft is DHC-8Q-400, MSN 4106, registered as JU-9919, previously operated as JA849A with Air Nippon Network.