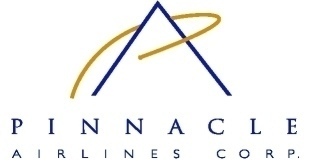 Pinnacle Airlines has come to an agreement with Delta Air Lines in which the airline will retire its fleet of CRJ-200s and operate only the CRJ-900 as its fleet aircraft.
As part of this agreement, Pinnacle will be operating 40 dual-class Bombardier CRJ-900s wit Delta Air Lines placed an order for last month.
Pinnacle currently operates 41 CRJ-900s and would begin taking delivery of the new CRJs by fall 2013 leading to a fleet of 81 aircraft. As well, the airline would remove all of its 140 CRJ-200s from its fleet as part of Delta's plan to shed all but 125 of the type from its regional network.
The plan is still subject to court approval, the agreements among Pinnacle, Delta, the Air Line Pilots Association and the creditors' committee in Pinnacle's Chapter 11 cases.