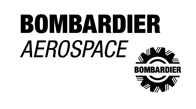 On August 28th, 2013, Bombardier announced at the Moscow Air Show that it had signed a memorandum of understanding with Rostec of Russia to, as was stated, "validate" the prospect of establishing a final assembly line for the Q400 turboprop in Russia.
The MOU was also announced with a letter on intent for the sale of fifty Q400 aircraft to Ilyushin Finance Company and a "market development agreement" with Rostec and its leasing subsidiary, Avia Capital Services, to place another fifty Q400 aircraft in the region.
Bombardier called the creation of a Q400 assembly line in Russia a "key" commercial requirement and a fundamental component of the series of agreements. The two companies forecast the creation of a joint venture by the end of 2014.
Bombardier explained that the assembly line would produce aircraft for Russian airlines and other regional customers only, while the assembly line at Downsview would supply Q400 aircraft to the rest of the world.
Currently there are more than 120 Bombardier commercial aircraft operating in Russia and the Commonwealth of Independent States with Bombardier forecasting a market of approximately 400 aircraft in the 20 to 99 seat range over the next 20 years.
The company believes there is particularly strong potential for the Q400, which in June 2012 received type approval in Russia and subsequently entered service with Yakutia Airlines.
While this news was released in a positive light by the company, there remains the issue of union agreements at the Q400 manufacturing facility which state that Q400 final production is to occur at Downsview. It is unclear what effect this announcement will have on future plans at that facility, or whether Bombardier will attempt to renegotiate its agreement with its unions.