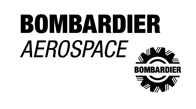 A report in Reuters indicates that Russia's state corporation Rostec is in talks with Bombardier to create a joint venture to build the Q400 in Ulyanovsk.
Rostec's CEO Sergei Chemezov was quoted in Reuters as saying, "We proposed creating a joint venture with Bombardier to produce aircraft. We estimate investment in the project would be about $100 million. Today, no legally binding documents have been signed, so I can't say anything further, but most likely it will be a 50-50 joint venture."
If the Q400 is built in Russia, it would mean that import duty, which is around 20% of the aircraft price, would not be paid by purchasers in that country. The duty is applied to several aircraft types including those which have 50-72 seats. The Q400 program received type certificate approval in June 2012. This past February Yakutia Airlines took delivery of its first Q400 and has three further Q400s on order.