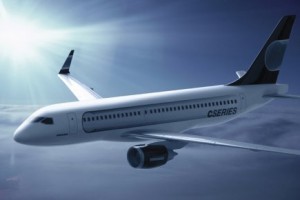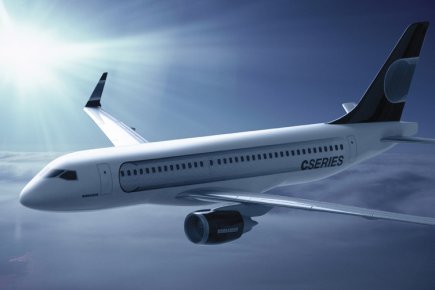 On January 3, 2014, the second prototype CSeries aircraft FTV-2 had its maiden flight from Bombardier's facilities in Montreal.  This was followed on January 8, 2014 by the two CSeries test aircraft making their first simultaneous flights but concerns about the slow pace of testing has some industry observers anticipating a delay in the CS100's entry into service. The second CSeries test aircraft will test various systems, including electrical, hydraulic and pressurization systems.
One-third into the planned 12-month test flight program, the CSeries has had about 20 flights and less than 50 total flight hours since the maiden flight September 16, 2013 which represents two per cent of the 2,400 hours of actual testing required by the eventual five CS100 test aircraft before the type can enter service.
It has been forecast by various media speculation that Bombardier will not be about to put the CSeries into airline service before the beginning of 2015, possibly later. However, Bombardier is expected to announce future CSeries plans at some point in the next few weeks which will define the situation better.