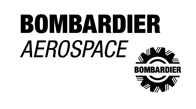 Bombardier Aerospace announced on August 27th, 2012 that virtual flight testing is underway using Aircraft Zero of the CSeries program. According to the company's release, avionics, electrical, flight control, fly-by-wire, hydraulic, landing gear and wiring systems are now all commissioned, and systems integration and communication within and between the systems has been successfully demonstrated.
This milestone marks the beginning of the ground testing program with the eventual goal of driving forwards the first flight of the  CSeries flight test program. The testing is being undertaken at the Complete Integrated Aircraft System Test Area (CIASTA) facility in Mirabel, Québec.
Other ground testing systems include the Engineering Flight Simulator (ESIM), the avionics Systems Integration Test Stand (SITS), the Flight Controls Integration Lab (FCIL)  and the Interior and Environmental Control Systems (ECS) rig.
To date, the CSeries program has booked orders and commitments for 352 aircraft. Order include 138 CSeries airliners from Braathens Aviation (five CS100 and five CS300 aircraft), Deutsche Lufthansa AG (30 CS100 aircraft), Korean Air (10 CS300 aircraft), Lease Corporation International Group (17 CS300 and three CS100 aircraft), PrivatAir (five CS100 aircraft), Republic Airways (40 CS300 aircraft), an unidentified major network carrier (10 CS100 aircraft), an unidentified European customer (10 CS100 aircraft) and a well-established, unidentified airline (three CS100 aircraft).
The CSeries aircraft program has also booked options for 124 aircraft and purchase rights for 10 aircraft from these customers. The program also holds a conditional order placed by an unidentified customer for five CS100 and 10 CS300 airliners, as well as three letters of intent: up to 30 CSeries aircraft from Ilyushin Finance, up to 15 CS300 aircraft from Atlasjet, and up to 20 CS300 aircraft from airBaltic.
First flight for the CSeries is still scheduled before the end of 2012.