China Express Airlines has been announced as the previously undisclosed customer for six Bombardier CRJ900 NextGen aircraft, with the possible addition of a further five options.
Bombardier announced in October of 2011 that it had secured a conditional purchase agreement with an unnamed Chinese airline for six CRJ900 NextGens and five options. This announcement is the first CRJ900 NextGen sale in China.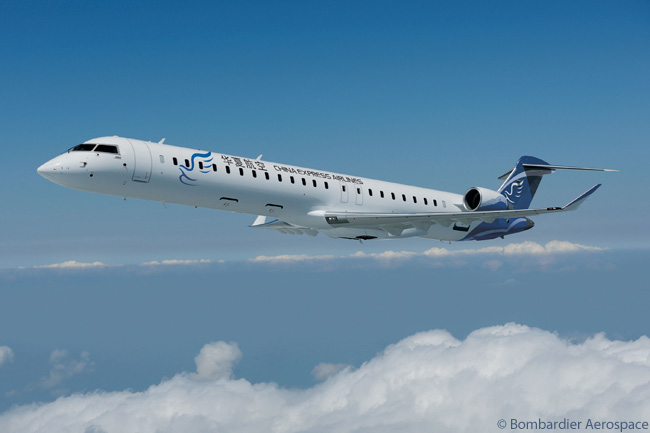 If all 11 aircraft are ordered, the deal would be worth $491 million at list prices according to Bombardier. China Express already operates a fleet of five Bombardier CRJ200s.
China Express Airlines is China's first private regional airline and is based in Guiyang, Guizhou..The airline has operated the CRJ 200 since 2006.
More than 80 Bombardier-produced aircraft, including CRJ series and Q series commercial aircraft, as well as Learjet, Challenger and Global business jets, are currently operating in China.
Bombardier has recorded firm orders for 1,709 CRJ series aircraft (including 266 Bombardier CRJ900s and CRJ900 NextGens), with 1,661 CRJ series aircraft (including 256 CRJ900s and CRJ900 NextGens) delivered as of December 31, 2011.
Currently, China Express Airlines operates the following CRJ aircraft:
B-3001    CRJ 200ER    MSN 7565
B-3012    CRJ200ER    MSN 7557
B-3016    CRJ200ER    MSN 7614
B-3565    CRJ200ER    MSN 7690
B-7700    CRJ200ER    MSN 7704