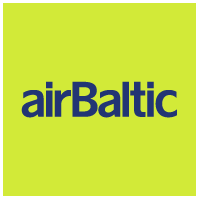 AirBaltic announced that it will be taking delivery of four new Bombardier DHC-8Q-400s on leases planned to begin in the first quarter of 2013.
The airline indicated that it was a less complicated option to lease four new aircraft than any other option it had considered. The four aircraft are scheduled for delivery in May and June of 2013.
After these aircraft enter the fleet, AirBaltic will operate a total of eight Q400s. The airline's total fleet at that time will consist of 10 Boeing 737s, eight Q400s and two Fokker 50s. Two 757s the airline holds are on lease to another airline. When all of the Q400s have entered the fleet, the airline will then complete the removal of the Fokker 50s.
AirBaltic also plans to take delivery of 10 CS300s between 2015 and 2017 which will replace the airline's 737 fleet as they are returned from lease. The agreement with Bombardier for these aircraft has not been converted into a firm order, but is expected before the end of 2012. The airline has stated that they expect to receive their first CSeries aircraft from their initial order by the end of 2013.