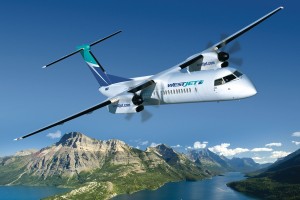 On June 7th, 2013, Westjet took delivery of the airline's first two Q400 aircraft at a ceremony at the Bombardier assembly plant in Toronto.
WestJet has orders for 20 Q400s with an option for 25 additional aircraft. Current delivery schedules are that one aircraft will be delivered per month.
The airline has scheduled a ceremony on June 20th, 2013 at WestJet's headquarters in Calgary before beginning operations on June 24th.