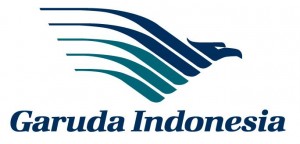 It has been rumored that Garuda Indonesia is about to confirm an order for Bombardier CRJ1000 regional jets in the near future, possibly  at the Singapore Airshow this February.
The airline had been undertaking a study of both the Bombardier CRJ1000 and Embraer 190 aircraft to fill a requirement for 18 regional jet aircraft with less than 100 seats since the beginning of 2011.
Sources indicated that the airline chose the Bombardier CRJ100 a few weeks ago and the airline intends to make a public announcement shortly.
The decision, if correct, would be a major victory for Bombardier, who has been lagging behind its Brazilian rival in the regional jet market in recent times. Bombardier in 2011 had a net order increase for only four of its CRJ series of aircraft, while the backlog fell to 52 aircraft. Embraer was attempting  to secure a deal with Garuda after Indonesian carrier Sriwijaya placed a firm order for 20 Embraer 190s in 2011.
Bombardier's push for the sale included a demonstration CRJ700 which arrived in Jakarta in August 2011 for flight demonstrations. Bombardier  has the smaller CRJ700 and CRJ900 in its portfolio, and did offer them to Garuda, but the airline's preference is believed to be for the CRJ1000.
According to sources, the aircraft will be based at four Garuda hubs: Balikpapan, Denpasar, Ujung Pandang and Makassar, to support the mainline carrier's services.